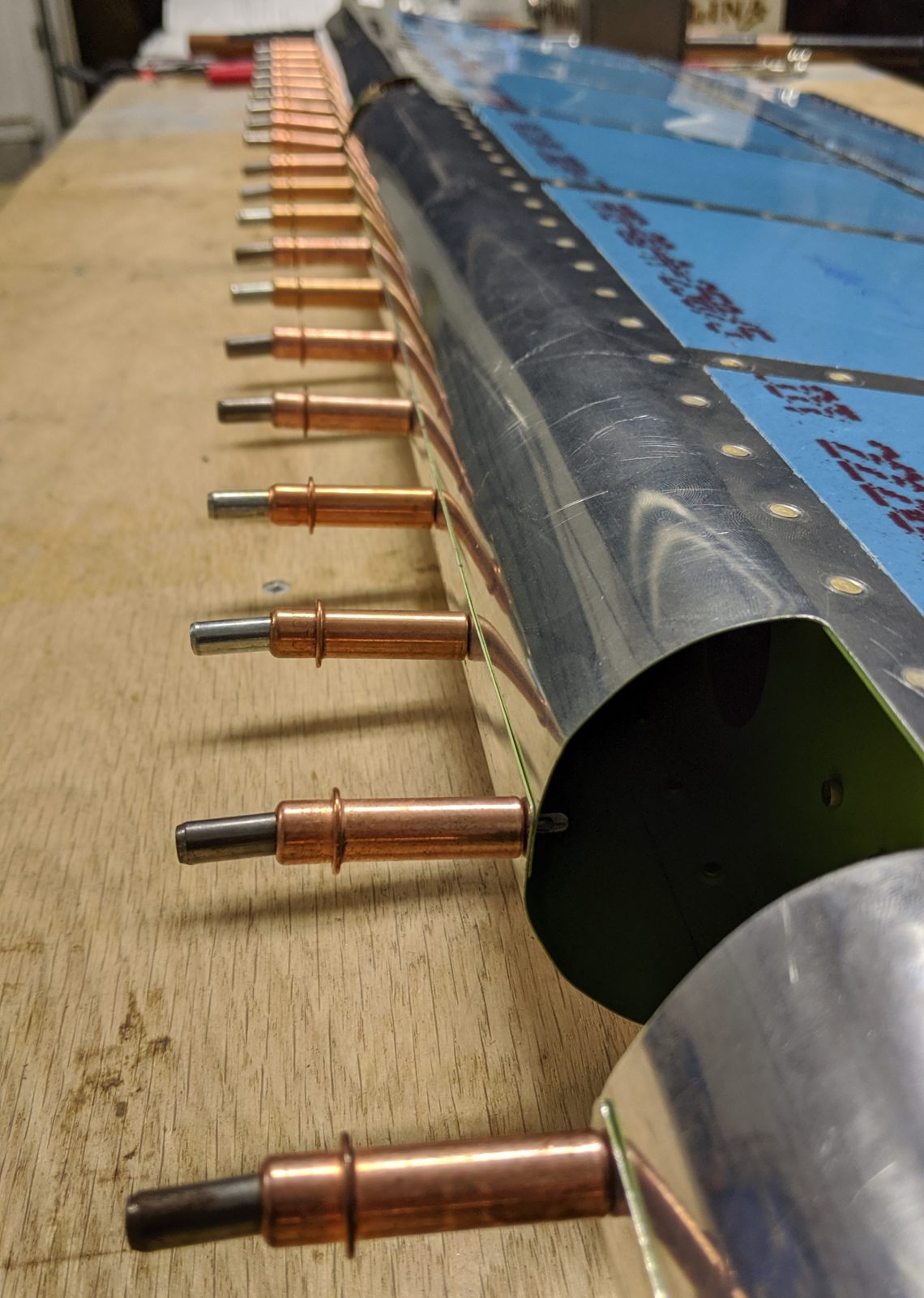 A Word of Caution on the Elevators
WARNING: READ THIS POST BEFORE INSTALLING THE FOAM RIBS.
The elevators have been an exercise in patience (I'll expand on that in a later post). I'm 69.5 hours in and all that's left to do is roll and close the left leading edge and install the counterbalance weights. Another couple of hours and they'll be done! But enough about progress…this is a message of warning, not hope!
I really wanted to write this post to address an omission in the plans provided by Vans (revision 1, dated 9/18/2018). On pages 09-18 and 09-19 the plans exclude three inboard and six outboard holes from riveting on the left and right bottom skins: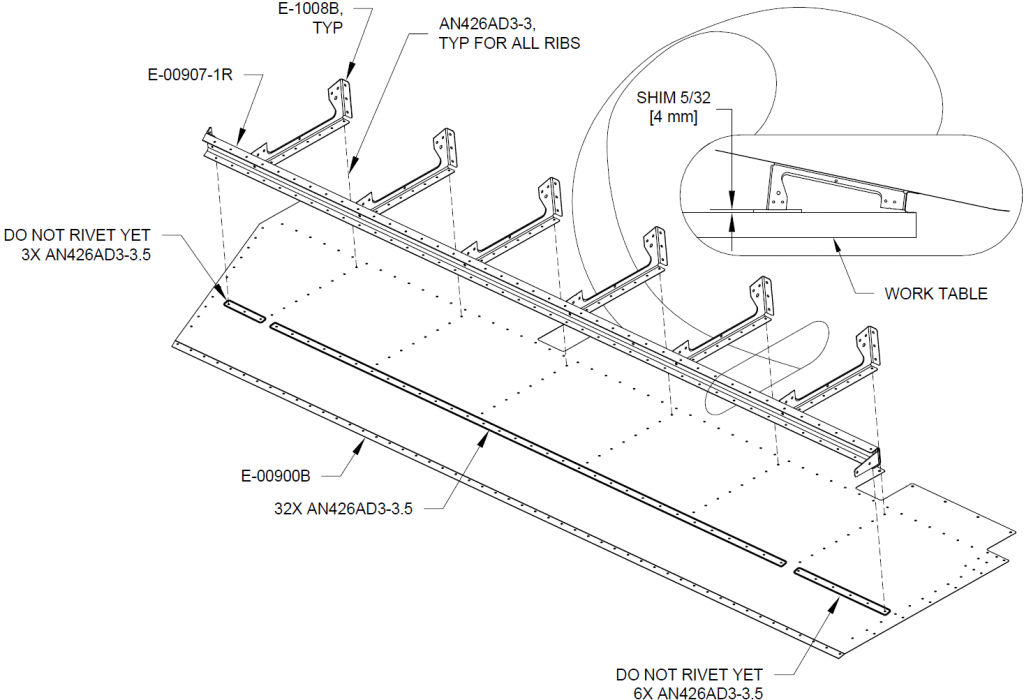 This is so that the skins can be lifted later to rivet some other things that would otherwise be inaccessible. So I happily go along, blindly following the plans assuming they would tell me when to rivet these holes. And they do…for the three inboard holes in each skin. Only after I complete the last of the riveting on page 09-24 do I realize that those six holes in each skin were never riveted and are now barricaded from the forces of Bucking Bar Palace: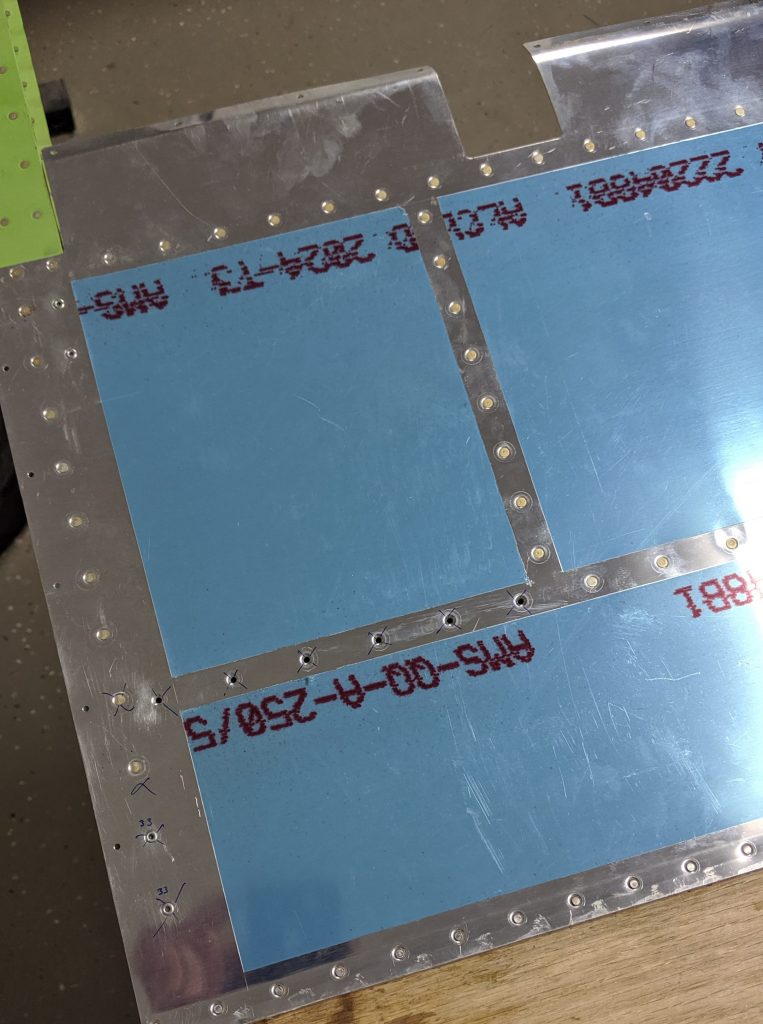 After checking and re-checking the plans multiple times with no reference to these six rivets in each skin I turned to the good folks on the Vans RV-14 Facebook group. One fine fellow chimed in that he encountered the same situation and was told by Vans (shout out to the excellent support provided by Vans!) that this is a known omission to the plans, but not one significant enough to warrant a revision on its own merit. I would beg to differ had this been on the top skins, but at least it's in a not-so-visible place on the bottom skins. Since I've already riveted the trailing edge my only viable option (I don't want to chance drilling out that many double flush rivets in the training edge) is to use MK-319-BS blind rivets here. Not ideal from an aesthetic standpoint, but it'll have to do.
Ideally, these six holes in each bottom skin should be riveted with AN426AD3-3.5 rivets somewhere on page 09-22, and definitely before the foam rib installation on page 09-23. So there you have it:
Rivet those six in each bottom skin before you move to page 09-23!
(Speaking of page 09-23, that tank sealant is some sticky ish!)