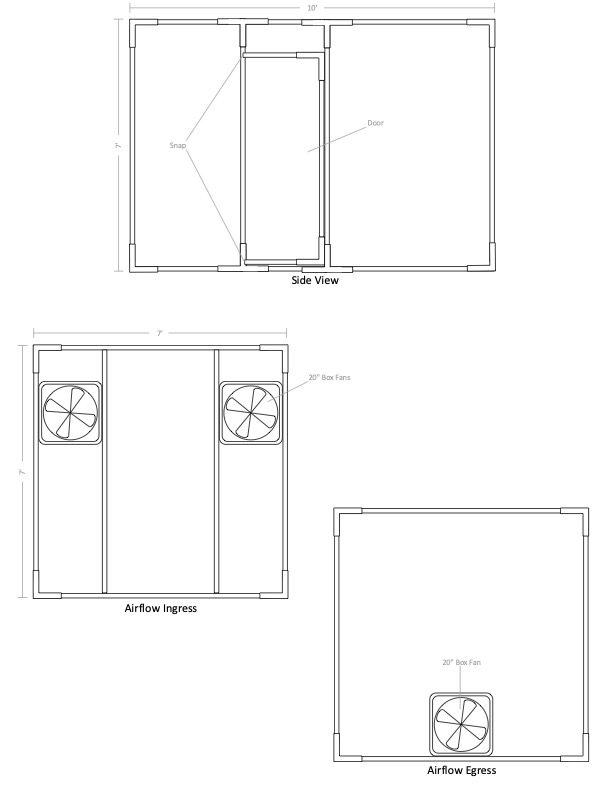 While waiting on the fuselage to be delivered, I took the opportunity to clean the garage/workspace, organize my tools, and tackle some other tasks around the house that I didn't want to be bothered with while I was working on the fuselage kit. One of those such tasks was to remedy the annoyance of having to wait for the ideal outside temperature and humidity to prime all the parts. So, to alleviate that thorn in my side I set out to build a DIY spray booth that I could keep in my garage, sealed off from the elements. After going back and forth about what materials I planned to use I finally settled on a fairly simple plastic-and-PVC-pipe design. I used 3.5 mil plastic sheeting from Home Depot. I have two overhead fluorescent lights in the garage and while this provided adequate lighting to get the job done, extra work lights outside the booth would've been ideal. So this is the basic design I ended up with: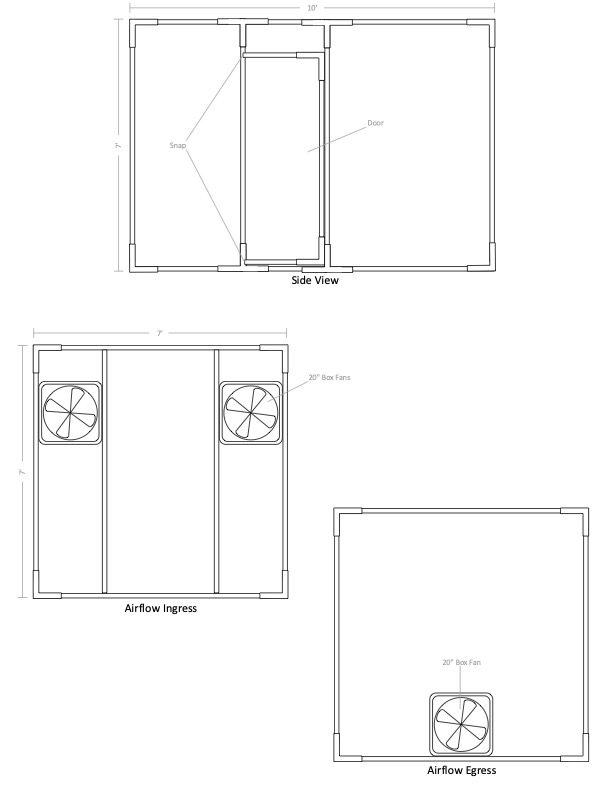 The booth itself is 7'x7'x10′, and I think this is going to be the perfect blend of utility and space consumption. On the air ingress side, I have two standard box fans, each with a standard 20″x20″ air filter taped on the intake side. This prevents dust and other undesirable material from entering the booth, even though the fans are mounted at the top. On the egress side of the booth there is a single box fan – with air filter – at the bottom to pull the overspray out of the air and filter it outside. The combination of two intake fans running on a low setting and one outflow fan running on a medium setting creates the perfect balance to provide positive pressure without blowing the sides off the booth. So that's the design in theory. Here's the design in practice, in all its janky glory: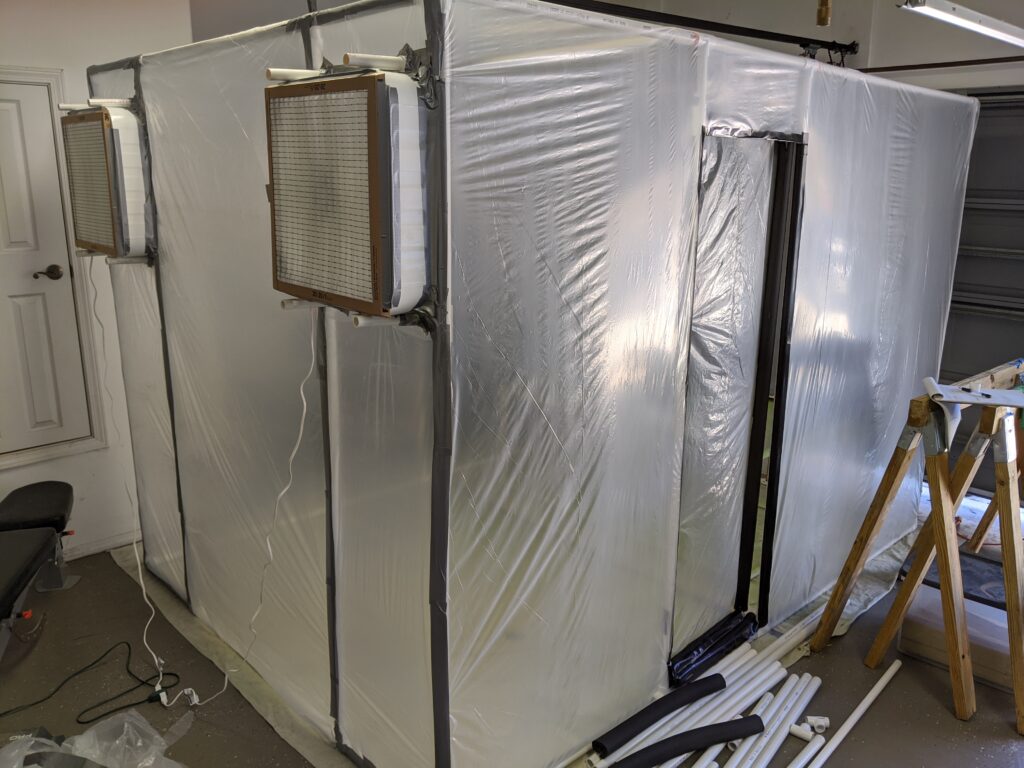 This was a masterwork in duct tape construction, ha ha! It doesn't look pretty but it absolutely gets the job done! Now I can spray primer any time of the day or night, and in any weather. Perfect!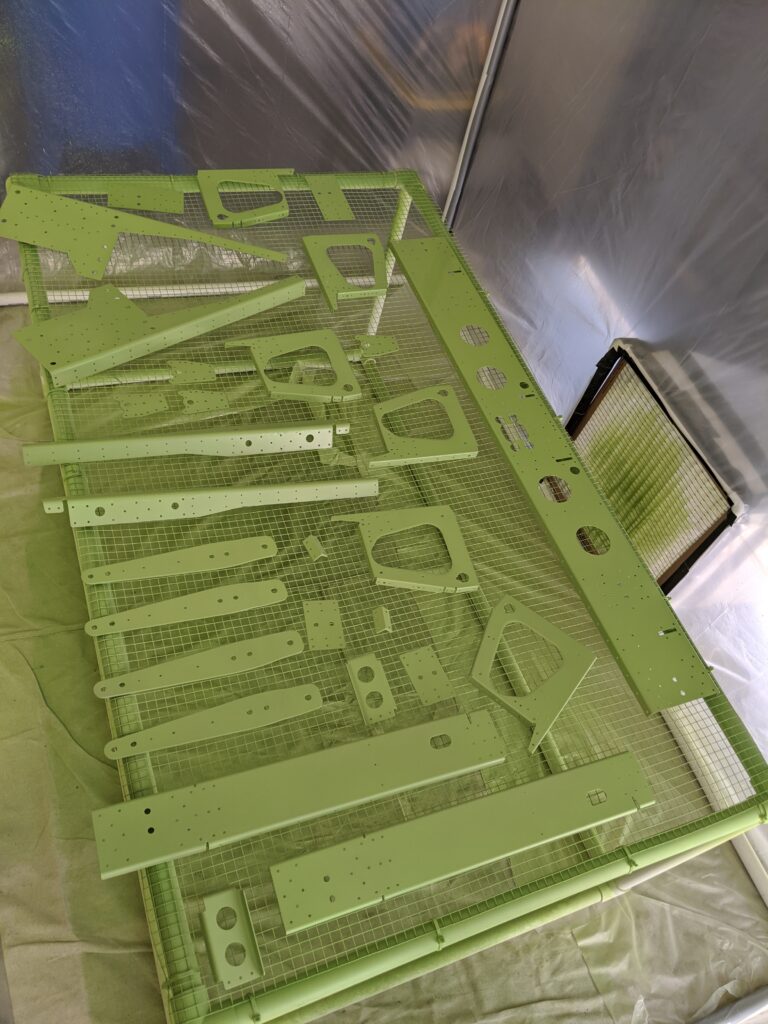 Notice the box fan filter in the above picture. That filter is vital for catching all the overspray so that you don't blanket the neighborhood in green dust and cancerous organic compounds. It really does an excellent job of catching the overspray while still pulling air out of the booth.