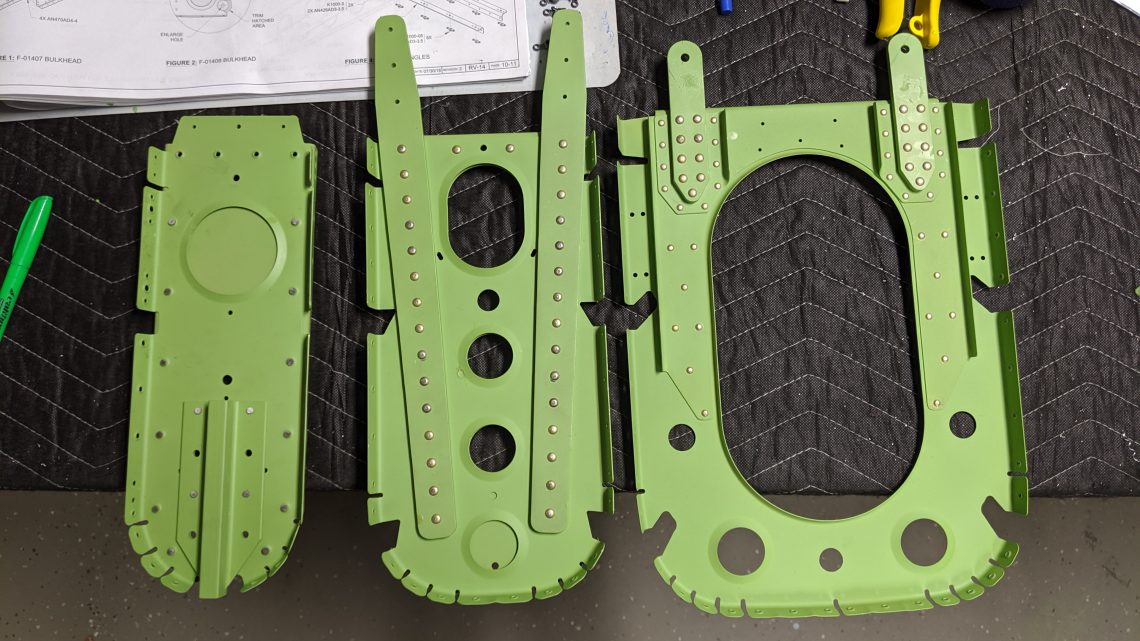 Airplane Parts, Assemble!
Now that most of the parts have been primed it's finally time to get to the fun part: assembly! I only got a couple of hours in tonight, but that was enough to get the bulkheads and one of the side ribs complete.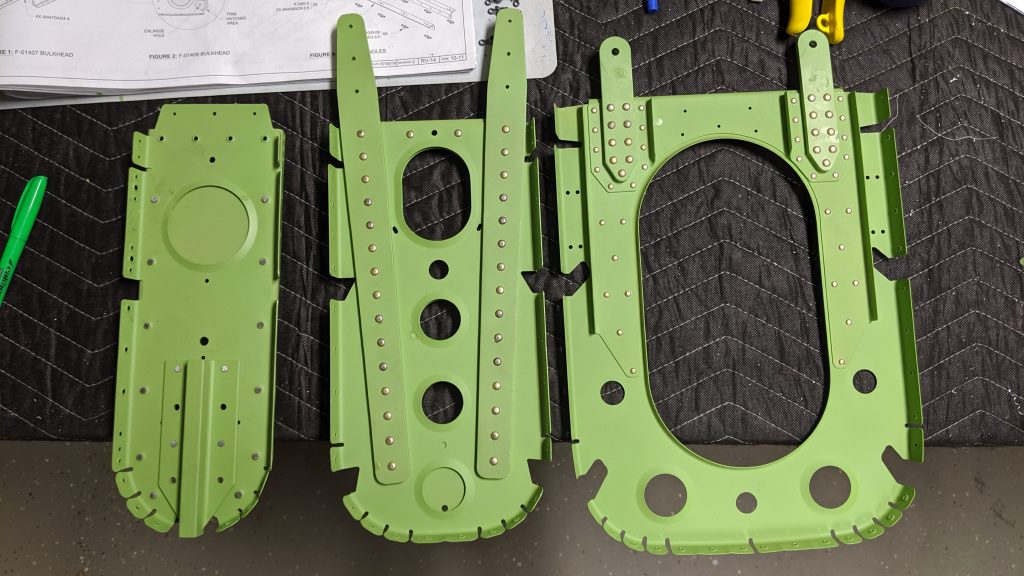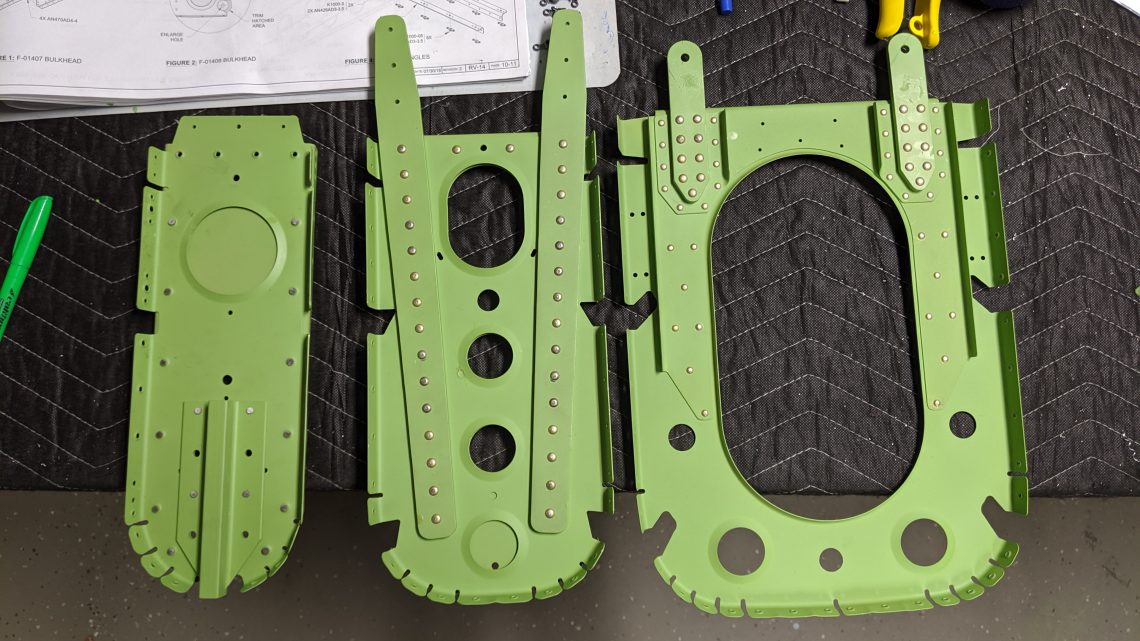 That's really all there is for tonight. Daddy-o will be coming soon to help with the big assembly once all this sub-assembly stuff is complete.
Total Aft Fueslage Hours: 28